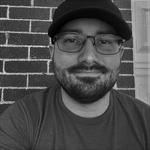 Updated by Billy Dowell
Managing Tags
It's no secret that running customer research without conducting analysis is, well, pointless.
And one quick way to chop up a customer interview into bite-sized, digestible insights is by using tags. That way, you can associate portions of an interview or response with keywords you're looking to synthesize on a broader study level.
But going bananas on tags—in other words, allowing anyone running research to create tags without a strategy or organization—can result in as indigestible information.
That's why Great Question created the tag manager in our repository.
Who can create tags?
By default, all team members with either an Admin or Creator role can create and manage tags. Admins can change this setting to allow only Admins to create and manage tags by navigating to Account > Tags > Permissions toggle in top right.
How do I create tags?
Depending on the user permissions on your account, folks with the ability to create tags can do so from two different places within the app.
From your account settings
Navigate to your account
Click on Tags
Add a new tag to any existing group, create a new group, or add to the ungrouped bucket.
You can drag tags to different buckets depending on the taxonomy you wish to create.
From a transcript
When you're in an interview room, you can highlight and tag transcripts. Here's how.
Navigate to a participant's interview room from a study or search for one in the repository
Highlight a portion of the transcript you'd like to tag
Click Highlight
Start typing in a tag
Either select the tag from the existing list, or
Create a new tag
From this navigation, you can also reach the tag manager.
How do I manage tag groups?
From the tag manager, you can create groups or "buckets" of tags. These buckets will be visible every time someone on your team highlights a transcript and looks to add tags.
Currently, these tag buckets—and tags in general—operate globally throughout the repository. So, in other words, they'll be available to every one in every study.
Have Questions?
Please reach out to us in the chat or at [email protected]!